Rainbow 2 One Day TruBlends contact lenses - ColourVue (10 coloured lenses)
Free gift worth up to €6.99 for orders over €80.00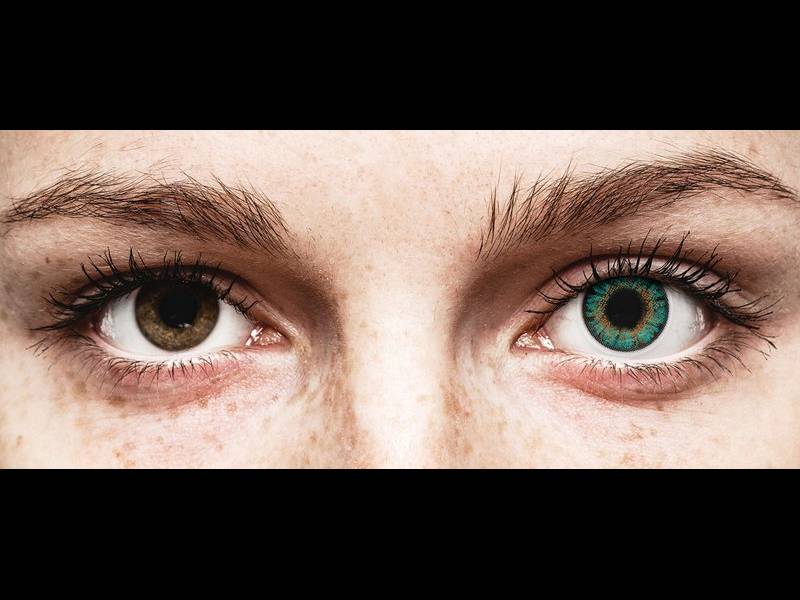 Cosmetic coloured lenses without power
Non-dioptric lenses are contacts that won't correct your vision. They are used solely for cosmetic purposes. For anyone who wishes to buy cosmetic lenses like these, it's advisable for your eyes to be measured for a "plano" prescription, meaning one with zero vision correction. A professional measurement beforehand will also tell you which lenses should comfortably fit you, and which lenses won't.
About Maxvue Vision and their ColourVue line of lenses
Maxvue Vision is a global contact lens producer specialising in coloured and novelty contact lenses. It is dedicated to providing customers with unique lenses in a multitude of patterns and shades to fit each individual lifestyle and need. Their ColourVUE® branded contact lenses made this possible for millions of customers worldwide. Their products are manufactured in accordance with strict requirements using state-of-the-art manufacturing technology and materials.
About ColourVUE One Day TruBlends
Express yourself with ColourVue One Day TruBlends coloured contact lenses! Produced by MaxVue Vision, each package contains five pairs of coloured daily lenses, so you can change your eye colour whenever you like. Colourvue's patented hydrogel material with UV protection provides all-day comfort. These lenses can only be worn for one day, after which they'll need to be discarded. Do not sleep in these lenses.
Properties - Rainbow 2 One Day TruBlends contact lenses - ColourVue (10 coloured lenses)
Reviews
173

of our customers recommend this product
reviews are not verified