Brilliant Blue contact lenses - FreshLook ColorBlends (2 monthly coloured lenses)
Add a solution: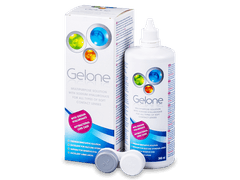 Gelone Solution 360 ml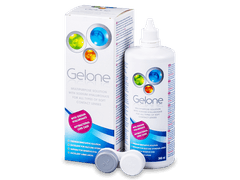 Gelone Solution 360 ml
€8.99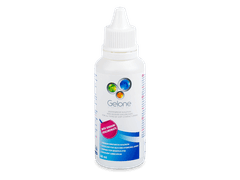 Gelone Solution 50 ml
€2.99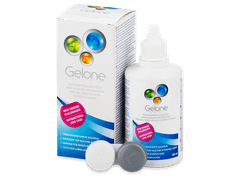 Gelone Solution 100 ml
€4.39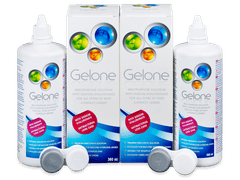 Gelone Solution 2 x 360 ml
€16.99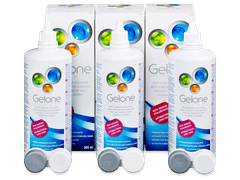 Gelone Solution 3 x 360 ml
€24.29
Free gift worth up to €8.29 for orders over €80.00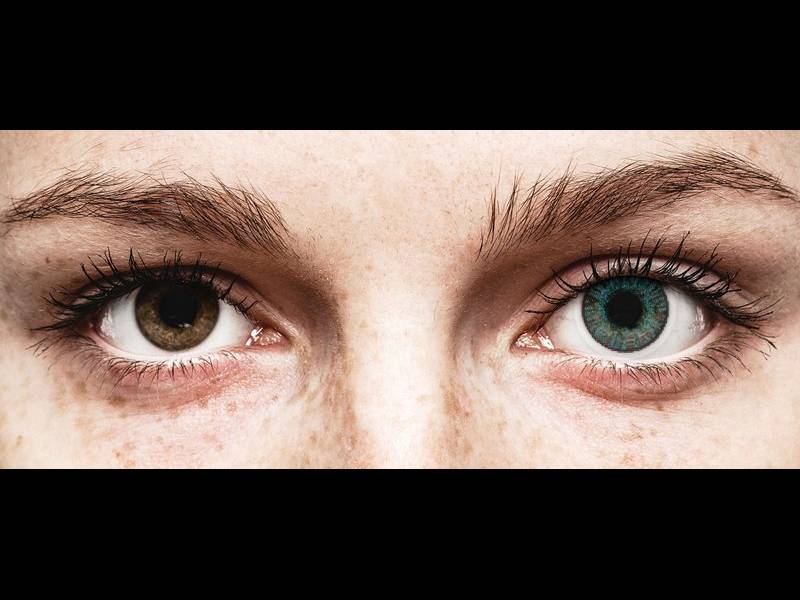 Cosmetic coloured lenses without power
Non-dioptric lenses are contacts that won't correct your vision. They are used solely for cosmetic purposes. For anyone who wishes to buy cosmetic lenses like these, it's advisable for your eyes to be measured for a "plano" prescription, meaning one with zero vision correction. A professional measurement beforehand will also tell you which lenses should comfortably fit you, and which lenses won't.
About the Freshlook brand
Every series from FreshLook - ColorBlends, Colors, and Dimensions - has a wide variety of coloured contact lenses to enhance or transform your eye colour. Freshlook coloured contacts are produced by renowned manufacturer Alcon, a reputable global brand that offers great quality and technology for cosmetic contact lenses. With subtle and noticeable colours, the brand has created a fashion trend for beauty enthusiasts and celebrities all around the world.
About Freshlook ColorBlends
Produced by Alcon, Freshlook ColorBlends are among the most popular coloured lenses on the market. So, whether you'd like to change your eye colour for a special event --or for everyday life--these opaque lenses are effective in transforming most natural eye colours. They are available in a variety of both subtle and vibrant colours. These lenses have a monthly replacement schedule and are indicated for daily wear. Do not sleep in these lenses. One box contains 2 pieces.
Properties - Brilliant Blue contact lenses - FreshLook ColorBlends (2 monthly coloured lenses)
| | |
| --- | --- |
| Lenses colour: | Blue |
| Manufacturer: | Alcon |
| DIA: | 14.50 |
| BC: | 8.60 |
| Pack size: | 2 lenses |
| Power range: | 0 |
| Expiration: | 12 months and more |
| Oxygen permeability: | 20 Dk/t |
| Replacement schedule: | 30 Days |
| Water content: | 55% |
| Product name: | FreshLook ColorBlends |
| Extended or overnight wear: | No |
| Lenses Material : | Phemfilcon A |
| UV filter: | Yes |
| Medical Device: | Yes |
Gelone Eye Drops 10 ml
Immediate and long-lasting relief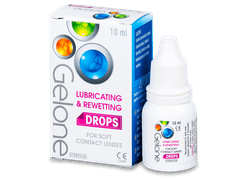 Soothes dry and sensitive eyes
Creates a film that protects the eyes
Can be used on all types of contact lenses
Reviews
182

of our customers recommend this product
Comments
Do you have any questions?