Biomedics 55 Evolution (6 lenses)
Add a solution: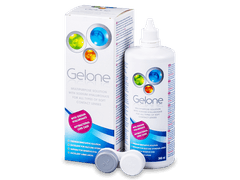 Gelone Solution 360 ml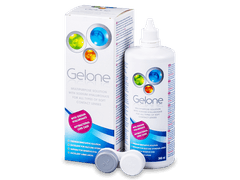 Gelone Solution 360 ml
€8.99
€7.49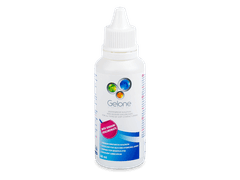 Gelone Solution 50 ml
€2.99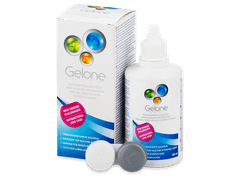 Gelone Solution 100 ml
€4.39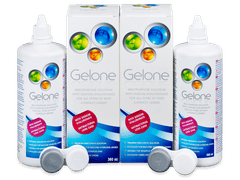 Gelone Solution 2 x 360 ml
€16.99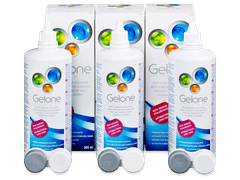 Gelone Solution 3 x 360 ml
€24.29
Free gift worth up to €8.29 for orders over €80.00
Biomedics 55 Evolution Monthly Contact Lenses
Biomedics 55 Evolution contact lenses by CooperVision are high-quality contact lenses with a monthly replacement schedule for a very reasonable price. The lenses contain 45% Ocufilcon D polymer and 55% water. One package of Biomedics 55 Evolution contact lenses contains 6 lenses.
Aspheric Interior Surface
Biomedics 55 Evolution lenses are high-quality hydrogel lenses with an aspheric interior surface and excellent optical design. Their ultra-slim design makes them comfortable and well-tolerated.
UV Protection
The integrated UV filter protects the most important part of the eye from harmful radiation. To protect against UV rays as effectively as possible, however, and to protect the whole eye area (not only the cornea and pupil), it is always recommended to wear sunglasses outside.
Properties - Biomedics 55 Evolution (6 lenses)
Manufacturer:
Coopervision
BC:

8.90,

8.80,

8.60

DIA:

14.20

Pack size:
6 lenses
Expiration:

12 months and more

Oxygen permeability:

27 Dk/t

Replacement schedule:

30 Days

Water content:

55%

Product name:

Biomedics 55 Evolution

Power range:

from -10.00 to +8.00

Extended or overnight wear:

No

Lenses Material :

Ocufilcon D

UV filter:

Yes

Medical Device:

Yes
Smart
Alternative
UV filter
High water content
Money-back Guarantee
Smart
Alternative
Gelone Eye Drops 10 ml
Immediate and long-lasting relief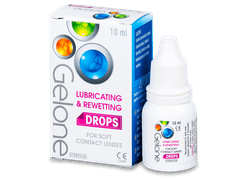 Soothes dry and sensitive eyes
Creates a film that protects the eyes
Can be used on all types of contact lenses
Reviews
320

of our customers recommend this product
Comments (1)
Do you have any questions?
I get used to use the "biomedics toric" monthly contact lenses (brough in other country) with the following "numbers", some of these numbers are not shown over the selections from your website, how could I buy the correct one? Or the one I look for is actually not available from your website? Thank you. One eye BC 8.7 DIA 14.5 SPH -3.75 CYL -1.75 AX 160 Another eye BC 8.7 DIA 14.5 SPH -4.00 CYL -1.75 AX 180
Answer
Hi,
we would be more than happy to assist you with the choice of contact lenses :) However we advice you to contact our customer service, so that we can take a look at your prescription and advice you further. Please feel free to contact us at info@alensa.com.mt